Basic departure procedures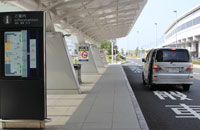 1
General car lane
AWI agents will stand by at general car lane to meet crew/passengers and escort them from this car lane to a parking spot thru the terminal. AWI agents will also carry their luggage separately to the aircraft on a different route.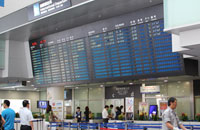 2
Departure lobby
The front of the security check gate will be the send-off point for local sponsor.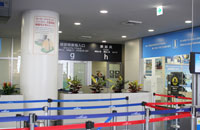 3
Security check gate
All crew/passengers will go thru a metal detector and then proceed to immigration. They are not allowed to bring any liquid and dangerous objects with them beyond security check gate.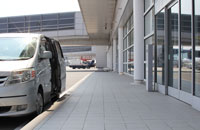 4
Terminal departure bus gate
A ramp bus or our company van will transport crew/passengers from departure bus gate to a parking spot.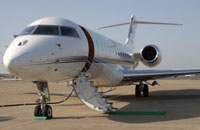 5
Parking spot
All requested services will stand by for the arrival of crew/passengers.
Have a safe and nice trip!
Remarks
These are basic departure procedure and there are a few differences at some airports.
Some international airports in Japan have a general aviation terminal.
For more information about each airports, please refer to "
Airport Information
" or "
Contact us
".